Sirnak, a city established at the foot of Mount Cudi, where Noah's ark is located according to the belief, consists of high mountains, deep river valleys and highlands. Nomadic culture is common in the city, whose main source of livelihood is animal husbandry. Nomads migrate with their sheep to mountain peaks where meadows and water are plentiful in summer and to warmer lowlands in winter. However, in recent years, nomads have abandoned this traditional life and started to settle down. However, this nomadic culture is still remembered and partially passed on to future generations, thanks to the "Lamb Shearing" and "Highland Festivals" held in August every year on the Beytussebap highlands. The clothes worn in the festivities, the games played, the songs sung, the lambs cooked, the tables where the abundance and generosity are exhibited are the most colorful images that can be seen regarding the local culture and hospitality.
Must Do
Drink coffee facing Cudi.
Attend lamb shearing and highland fests.
Visit Zumrut Hot Springs.
Watch Tigris River at sunset.
Attend a Sirnak wedding.
Watch how Sal-Sapik is fabricated.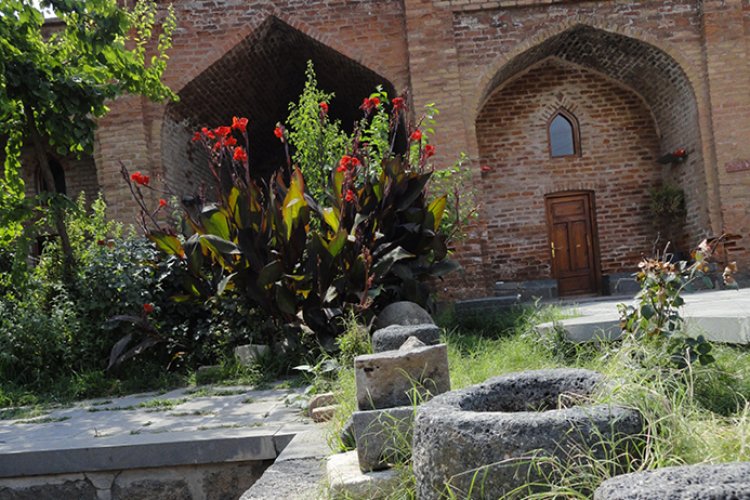 Red Madrasa
It was built in the 14th century by Khan Şeref Bey II during the Cizre Principality period. Built of red bricks, the madrasah served as a higher education institution where the scholars of the region were trained. The mausoleum of Sheikh Ahmed Al-Jazari is located in the inverted domed structure in the center of the south facade of the madrasa, whose mihrab is made of white stone.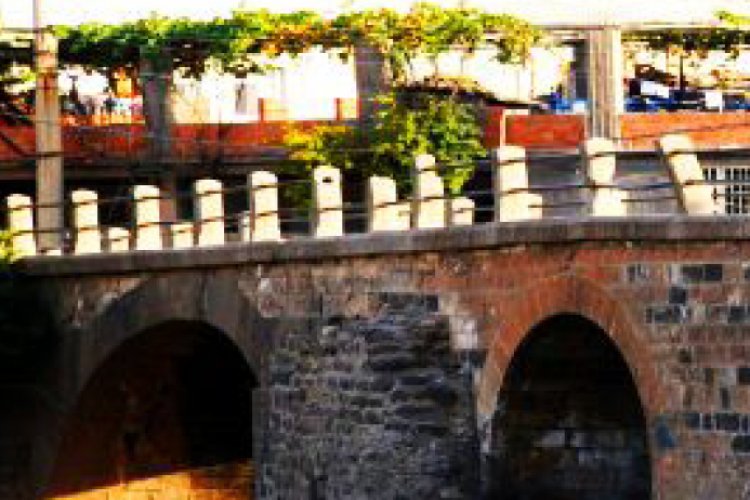 Dashti Akabin Bridge 
Outside the city walls of Cizre, near the Deşt Gate, it is known that the bridge, of which only the large arch and some piers remain intact today, was built in the 12th century. The bridge, which is believed to have belonged to the Artuqids or, more probably, to the Atabegs of Mosul, was built with excellent stone workmanship, using rubble with lime mortar as filling material and large basalt cut stones as paving material. One of the most important features of the bridge is that there are eight astrological depictions on the still existing west abutment.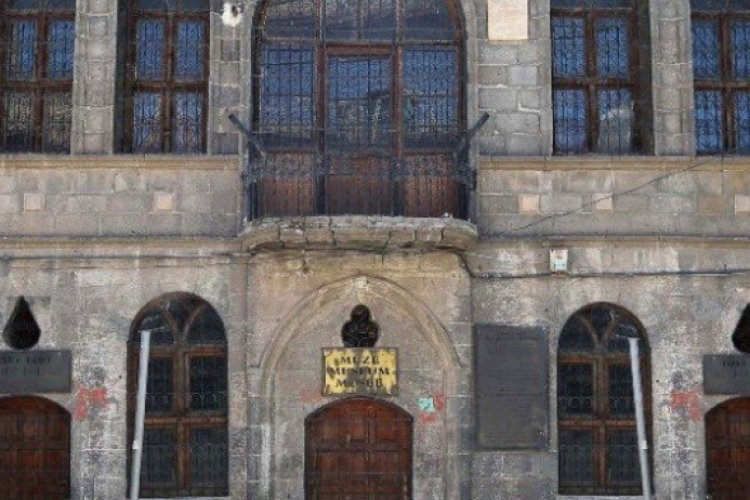 Cizre Museum
The museum, which was opened in 1997 in a building restored by the Cizre District Governorate, was named after the physicist and inventor Ismail Abul-iz Al-Jazari from Cizre. Archaeological and ethnographic artifacts collected by Abdullah Yaşin, a researcher from Cizre, are exhibited here. Among the artifacts in the museum, which reflects Cizre's cultural identity dating back 6000 years, are Babylonian bricks, fossil teeth of dinosaurs, stone animal reliefs and terracotta pots and pans. You can see artifacts from Babylonian, Assyrian, Median, Guti, Seljuk, Ottoman, Greek, Arab, Umayyad and Abbasid periods in the museum.